Tasha 's - Top Picks for
Spirituality, Peace, Healing, and Health:

-Spiritual, Peace, and Healing Related Websites-



Inspirational Daily Quotes - From Zen,
Buddhism, and Taoism, original Zen art
that offer a meditation haven with
a humorous and global touch.

* Grandmothers Speak.com

Gratefulness.Org

Meditation Society of America

PeaceandJoyfulness.Org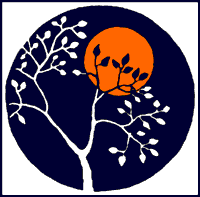 The Rowan Tree Church

Spinning Globe





School of The Seasons

* Triune of Light
A non-denominational, spiritually-based organization, jointly founded in 2006 by members from five different continents, representing ten countries worldwide: Australia, Canada, Chile, England, France, Ghana, New Zealand, Poland, South Africa and the United States of America. TRIUNE participants are students of the Ancient Wisdom tradition and members of various fraternal/esoteric organizations such as the Theosophical Society, Rosicrucian Order, Agni Yoga Society, Alice Bailey/Lucis Trust, etc. Many are leaders and/or teachers within their organizations and also host their own individual service groups.



Whole Healthy Living
Mind, Body, Spiritual Connection, Holistic Healing,
Integrative Health. See some of Tasha's Writings
such as Astrology there as well
---
---
-Miscellaneous-




Wonderful portraits of your pets, poetry, note cards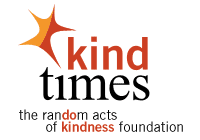 Random Acts of Kindness Org




Blackstone River Valley News and Information


Tasha 's - Top Pick's for
Environmentally Safe Products,
Gardening Tips, Reading, and the Arts:

-Natural Personal Care Products-


---
* Health Food/Herbs/Homeopathic Supplies
See Our Shopping Page

---
---
-Environmentally Conscious Info-



Earth911
(Recycling Tips/Local Info)
Good info on Xmas Tree Disposal
---
-Gardening Tips, Plant Care, and Herbal Related-



A non-profit, people-to-people movement that helps
plant fruit trees in developing countries






People around the world sharing traditional
knowledge and scientific studies of trees and plants

The Hermits Grove
Everything for the serious herbalist

Walt Nicks - Garden Talk
---
-Interesting Reading & The Arts-





Wild Goose USA.Com
Wonderful ART and Writings

Mamma Rocks
Great 3-Dimenional Wonderful Moving ART

Eric Grohe - Murals
See why he has won recognition and numerous awards nationally. Visit Eric's site and see some of his amazing Great 3-Dimenional Murals on buildings and walls alike.

Cool Head Luke
If you like funny poems and drawings, check out Coolhead Luke the book. You'll meet a cheerleader with no neck, a cuddly Cyclops, Siamese septuplets, a serpent hat, the King of Mud and dozens of other wacky characters. Written by Jennifer White and Illustrated by her son Collin White.

Joan Wester Anderson
Joan Wester Anderson is a best selling author and lecturer of several books such as Guardian Angels, Forever Young, please visit her website and read more about her.