---
---
As of: 03-14-2022

Welcome to Heartwingsandfriends.com - Come on in and enjoy, read many of Tasha's insightful Heartwings Love Notes, her captivating rhythmical Poems, intuitive Astrology, and delicious Recipes. Explore and learn the restful art of relaxing Meditation techniques from both Stephen and Tasha. See many of Stephens gorgeous and masterful Artwork (Collages), as well as his skillful - poignant - and often humorous writings in Stephens Humor. Finally, travel the Internet Super Highway through our incredible and invaluable Links Page. Come on in relax look around explore and enjoy the site.
ShareThis Page:





March12th 2018: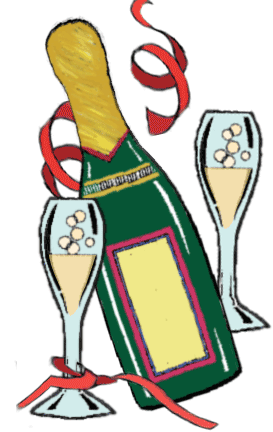 Congratulations Dear Tasha on over 1000 Issues of Heartwings Love Notes since the Fall of 2001, Wow, what a landmark and accomplishment. Keep up the good work !


Since the Spring of 2001 more than 20-Years running, now over 490 Subscribers, and an ever growing number of readers on Other websites and forums who also carry Tasha's - Heartwings Love Notes.


Thanks! - To our ever-growing list of Heartwings' readers and the other website & forum providers who carry Tasha's 'Heartwings Love Notes'. We sincerely appreciate the kind devotion, the many letters/emails of thanks and appreciation we have been receiving. Please keep them coming !

Visit Tasha's - Heartwings Love Notes Page now for more details...

---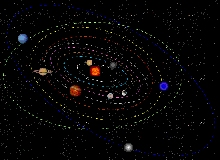 * February 1st 2018 - Astrology: There is a lot going on this month... Tasha has studied and taught astrology for more than 30 years, some call her a Practical Mystic with her uncanny ability to see life with intuitive insight, and tie it together with definitive happenings. Each month Tasha writes a new 'Astro Planner' and posts it here online, check back often to find insightful and comforting writings about our daily lives.

Enjoy informative 12-month Astrology Planners planners, see what's predicted expected for each day. Find out informative information such as when and what holidays are happening for the month, historical events, unique events/holidays, etc by Doc Dingley while your there.
Visit Tasha's - Astrology Page now for more details...
---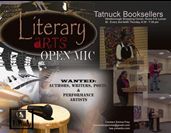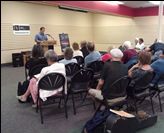 Literary Arts Open Mic Showcases Award-Winning Poet
Tasha Halpert as July's Featured Artist at Tatnuck Bookseller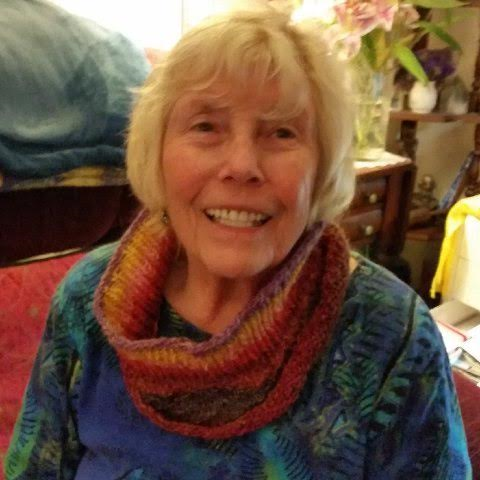 I.W.A Publishing Services Open Mike Night: WESTBOROUGH, MA –The Literary Arts Open Mic (LOAM) is proud to showcase award-winning Poet Tasha Halpert as the Featured Artist for the Literary Arts Open Mic July 14 2016 at 6:30 p.m. at the Tatnuck Bookseller, Gift Gallery & Café, 18 Lyman Street in the Westborough Shopping Center off Route 9, Westborough MA. Poet, mother, and grandmother Tasha Halpert writes weekly Internet columns as well as one for local newspapers and has produced and hosted a variety of local cable shows. Her poems and essays have appeared in numerous publications... For more information about Tasha and the Open Mic Night please click here.
---
---
Meditation Event

Finding a Place in Society:
Intuition, Meditation and Healing for Young Adults in a Life Transition
By Stephen & Tasha Halpert

at




One Spirit Learning Alliance
247 West 36th Street Sixth Floor
New York, NY 10018
Ph: (212) 931-6840

Sunday Oct 9th, 2011 12:30pm – 5:30pm
**Click here to find out more information and visit our Meditation Page...
---


Tower Hill Botanical Gardens - Merry Recipies for the month of May (directions)


Members $35, Non-members $40
Instructor: Tasha Halpert

Tasha Halpert has taught cooking both formally and informally for many years, both in her own kitchen and others, and even in a TV studio. For most of her adult life she has been interested in the healing power of herbs and foods and has written cooking columns emphasizing this for several publications. In both January and March, she presents a complete menu (see our website for menu details) of original, easy to prepare recipes for you to taste, together with suggestions for staying healthy with those foods and herbs used in her soups, casseroles, salads and desserts. Also featured will be suggestions and recipes for ways to aid in preserving good health using commonly available herbs and foods.



11047-2 Cook Your Way to Better Health - Merry Recipes for the Month of May

Food needs to be lighter for lighter appetites, yet still nutritious. We are not done with cooler weather yet, so an occasional soup is welcome, especially if it is light both in calories and substance. Rhubarb is in season now and it is excellent for helping the body cleanse away winter's leftovers from the body

Thursday, May 5th, 2011 (11:30 A.M. - 2 P.M): Merry Recipes for the Month of May

Click here for more information and to register for this class.

Tasting Menu Garlic Whammo dip Green Blessings warm salad Curley Endive Soup Home Fried Potatoes with Tofu Rhubarb Strawberry Sauce Fannie's Cottage Pudding

Visit Tasha's - Recipes Page now for additional workshops, TV shows, delicious recipes and more...

---
August 13th 2010: **

Tasha is now on Blogger.com. Talk to Tasha and other readers about Heartwings Loves Notes etc by clicking on the link here Heartwings Point of View - Blogger.com (Google) or the logo above. Visit her Heartwings Love Notes Page by clicking here.
---
August 12th 2010: "View some of Tasha's latest poetry and readers comments at GotPoetry.Com by clicking here or on the logo below. Visit her Poetry page on this website by clicking here.


---



WELCOME:

---

E-mail us:

Stephen Halpert
Tasha Halpert

P.O Box 171
N.Grafton, MA 01536.
Ph: (508) 839-0111

---

---


for Heartwingsandfriends.com
- We tested this site and
didn't find any significant problems !













As of 03-29-19 available in over 104-Languages
View this page in:


Tasha & Stephen Halpert have lived, loved and worked together for over 30 years. During that time they have taught, lectured, and counseled thousands of people in person, over the Internet, by telephone, and on the radio. A Telegram and Gazette article 2004 titled Grafton Center for Inner Peace in our Articles section highlights their philosophy and activities. At their home in Grafton, MA they host meditations for self actualization and inner peace, and free monthly potlucks for social gatherings.

Recognized for their intuitive accuracy, they have led groups, taught, lectured and done psychic readings throughout the United States, Canada, Denmark, and India. They are currently available to professional organizations for self actualization workshops and lectures as well as to private individuals or groups to do psychic readings at home parties or fund raising events.

Their books include: The Huna Spirit Connection, The Unconditional Love Book, The Empowerment Book, Your Psychic Gifts, The Business of Being a Psychic and Channeled Messages from the Sitting In Light Series.

Let Tasha and Stephen guide you to Inner Peace through their proven techniques and intuitive insights that can individualize a path to your well-being. Visit their Grafton Center for Inner Peace call 508-839-0111, or email Stephen or Tasha to discuss your way to inner peace.

Explore the other many talents of Tasha and Stephen and areas of this site by clicking on any of the navigation buttons or links to the left.

| | |
| --- | --- |
| | *NOTE: Travel the Internet Information Highway through our invaluable LINKS Page launch point. Find useful resources and handy links on numerous topics (e.g Health - Travel - Reference - Shopping - News - Entertainment - Movies - Books - TV - Museums - Calculators - Restaurants - Food - etc) |

---

Add Heartwingsandfriends.com to your Browsers Favorites
List, click here to bookmark and add this page.



Copyright 2000-2019, all Rights Reserved.
All Graphics text, Images, and content from this site are
the property of HeartwingsandFriends™ except where noted.

Web Browser - Site Viewing Tips:

Best viewed with either Microsoft Internet Explorer (preferred), Mozilla Firefox, Apple Safari, or Opera browsers at these or later versions. Use with 800x600 or better resolution, small/medium size text. *Note: Portions of this site require that JavaScript and Cookies be enabled to view the best effect of the website features.

*Please Note - HeartwingsandFriends.com does not operate or control the information, products, and/or services found on external sites. HeartwingsandFriends.com does not represent or endorse the accuracy or reliability of information, products, and/or services provided on or through external sites. Users assume responsibility and risk in their use of any external sites. Since HeartwingsandFriends.com is not responsible for the availability of these outside resources, and their contents, users should direct any concerns regarding them to its site administration or webmaster.

Go to: Top of Page

---

Web-Stat Count:

Copyright! Terms of use & Privacy Policy
Webspace created by Doc Dingley an R&D Enterprises Production
webmaster@Heartwingsandfriends.com